First Voice to Release Final MMIWG Recommendations on Police Oversight
MEDIA ADVISORY
This media advisory is also available in PDF.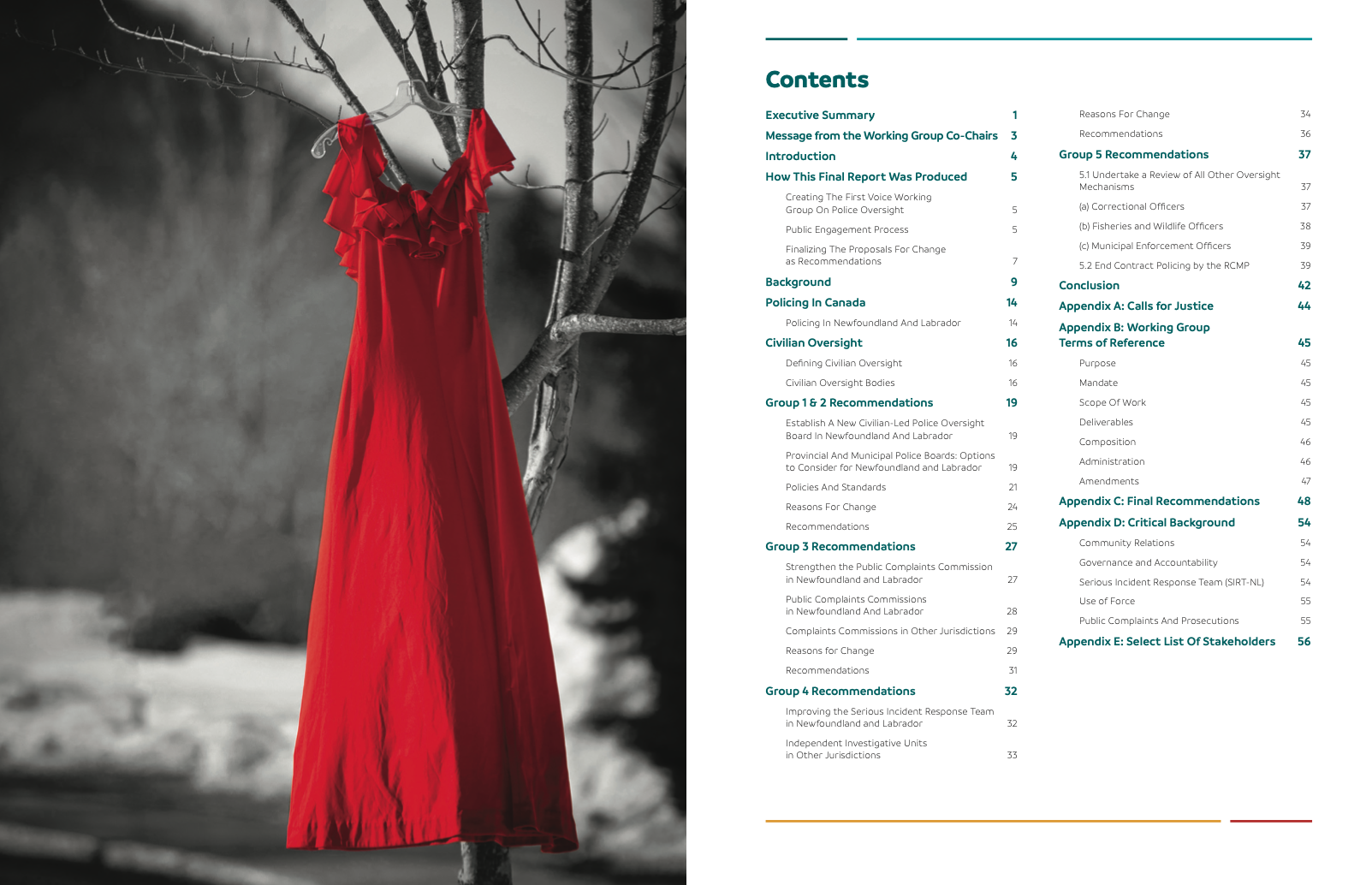 St. John's, NL — The First Voice Working Group on Police Oversight will be releasing its Final Report at a public event to be held on Tuesday, October 4, 2022. Coinciding with the National Day of Action for Missing and Murdered Indigenous Women and Girls, the event will be held from 10:00am to 11:30am in the Cyan Room of the Alt Hotel in downtown St. John's. Both media and members of the public are invited to attend. Coffee and light refreshments will be served.
The event will present a summary of the Final Recommendations of the Working Group as well as an overview of the process that was used to engage targeted stakeholders and members of the public in the development of the Final Report. Working Group Co-Chairs Catherine Fagan and Caitlin Urquhart will be available to take questions following their formal presentation of the Final Report. The agenda for the event is as follows:
| | |
| --- | --- |
| Time | Agenda Item |
| 9:45am | Media Setup |
| 10:00am | Welcome & Introductions |
| 10:05am | Land Acknowledgement & Opening Prayer |
| 10:10am | Presentation: Why Change Is Needed |
| 10:15am | Presentation: Report on Public Engagement Process & Results |
| 10:20am | Presentation: Summary of Recommendations |
| 10:25am | Drum Song & Report Presentation to Government |
| 10:30am | Questions from Media |
| 10:45am | Closing Prayer |
| 10:50am | Informal Gathering of Community & Working Group Members |
Hardcopies of the report will be available onsite, with a digital version available online later in the day at firstvoicenl.ca. Minister of Justice and Public Safety John Hogan has been invited to attend the event to accept a copy of the Final Report on behalf of the Government of Newfoundland and Labrador. His response is pending.
Media Contact
Daniel Smith
Partner Relations Coordinator
First Light: St. John's Friendship Centre