Community Action Plan to Be Released to the Public on February 9, 2023
FOR IMMEDIATE RELEASE
This media advisory is also available in PDF.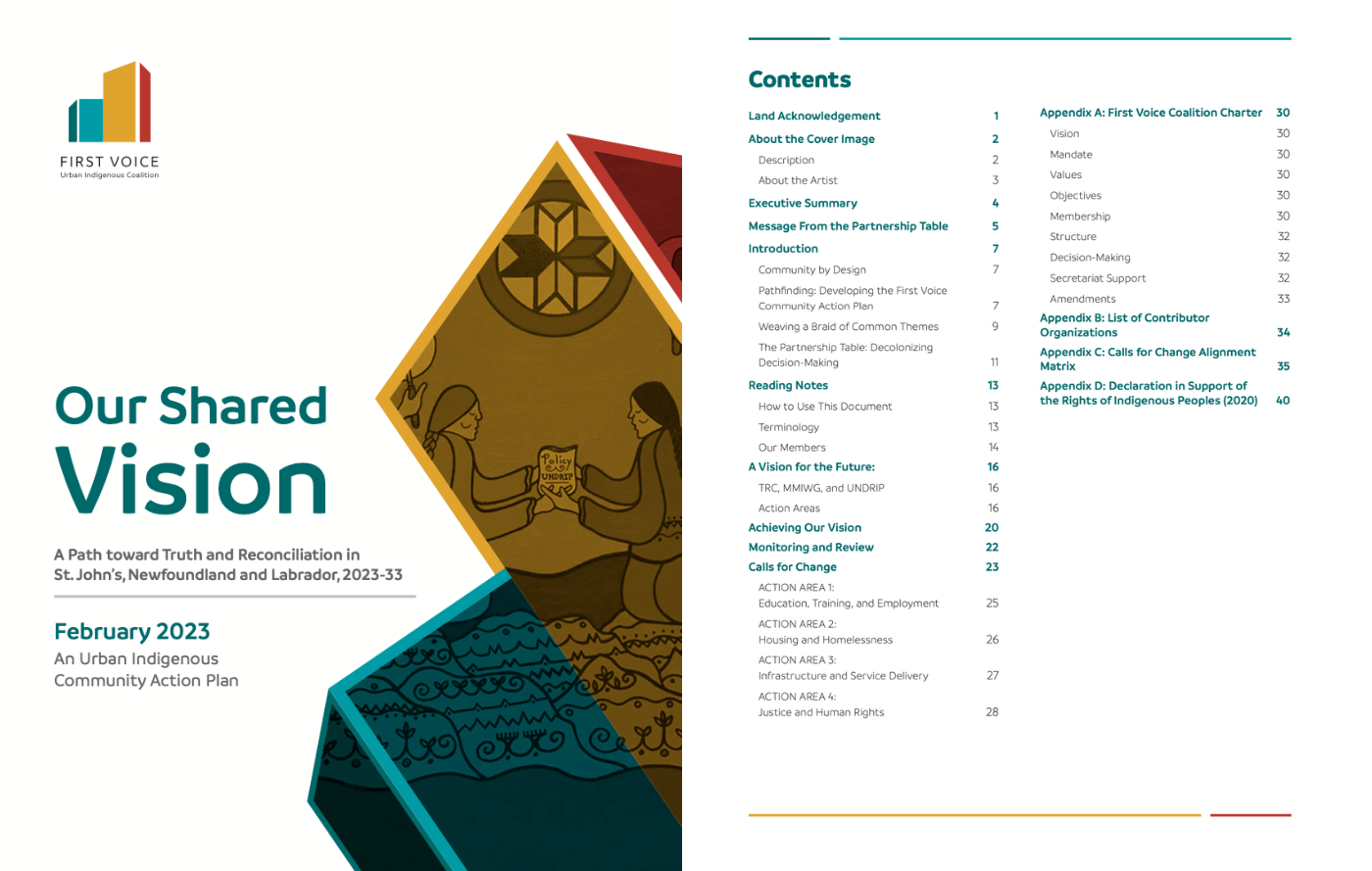 St. John's, NL – After three years of work, First Voice Urban Indigenous Coalition will be releasing its Community Action Plan to the public. The Action Plan lists 42 Calls for Change that have been informed by the Calls to Action of the Truth and Reconciliation Commission (TRC), the Calls for Justice of the National Inquiry into Missing and Murdered Indigenous Women and Girls (MMIWG), and the principles of the United Nations Declaration on the Rights of Indigenous Peoples (UNDRIP).
The public launch event will proceed as follows. Stacey Howse, Executive Director of First Light, will begin the event with opening remarks, followed by Justin Campbell, First Light's Director of Research and Strategic Partnerships, who will provide an overview of the Community Action Plan on behalf of First Voice. Mayor Danny Breen will then deliver remarks on behalf of the City of St. John's. Both Members of Parliament for St. John's have been invited to do the same on behalf of the federal government.
Date & Time:
10am on Thursday, February 9, 2023
Location:
First Light Centre for Performance & Creativity
42 Bannerman Street (found here on Google Maps)
St. John's, NL
Hardcopies of the Community Action Plan will be available onsite, with a digital version available online later in the day at firstvoicenl.ca.
For logistical reasons, those who plan to attend are encouraged to respond to our Facebook event if possible.
Media Contact
Daniel Smith
Partner Relations Coordinator
First Light: St. John's Friendship Centre